2015 - 2019 Five Star Wealth Professional, experienced, financial adviser helping my clients live their dreams!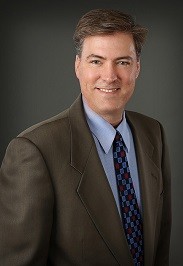 TOM LUING, CFP®, EA®
2019 FiveStar Professional Wealth Manager Winner
Welcome.
You'll find a wealth of relevant financial planning information here to keep you up to date on your personal financial situation, and what's going on in the financial world.

What's the first thing that comes to mind when someone mentions your personal financial situation?
Answering that question may lead you to a few of your own:
Do you need help organizing your financial situation?
Do you want to understand the basic concepts of financial management?
Are you looking for a professional, experienced financial management adviser you can trust?
Do you want to learn more about me, my background and

experience

, and Capital Management Associates, Inc.?
Would you like to focus on your career, your personal goals and pursue your dreams with confidence that your personal financial situation is entrusted to the best possible financial professional?
Are you looking for fast, easy access to market performance data?
Do you want to know how market performance affects you?
Work with me, and you can be sure you have the right answers to your questions. Plus, you'll have easy access to your financial records and performance, along with updates in the financial industry and how they could affect your financial situation.
My website is designed to help you understand the opportunities and potential rewards available when you take a proactive approach to your personal financial situation. Check out the various options and you'll gain a better understanding of the financial concepts behind insurance, risk management, college planning, retirement planning, estate planning, tax management, and wealth management. Most important, I hope you see the value of working with me to pursue your personal financial goals.
Take advantage of the resources I'm offering, and visit my financial website often. You're just one click away from the most current market quotes, and a library of financial information.
Add my website to your list of "favorites" in your Internet browser. I frequently update the information to help you to stay current on all the financial news and developments.
Please click on the link for information regarding selection process for the designation. Tom Luing does not receive any compensation for this designation nor does he pay for this designation. https://www.fivestarprofessional.com/awardwinner/20228
*Check the background of this Investment Professional and the Firm on FINRA's BrokerCheck
Discover how to give a substantial gift to a favorite charity while receiving a flow of income during your lifetime.

More than half of retirees surveyed had retirement planning regrets. Explore the three most common mistakes and how to avoid them.

The Federal Reserve's "Beige Book" provides a broad overview of the economy that is often essential for making economic policy decisions.

Solo 401(k) plans and SEP IRAs may help small-business owners and the self-employed shelter more income from taxes and save for the future.